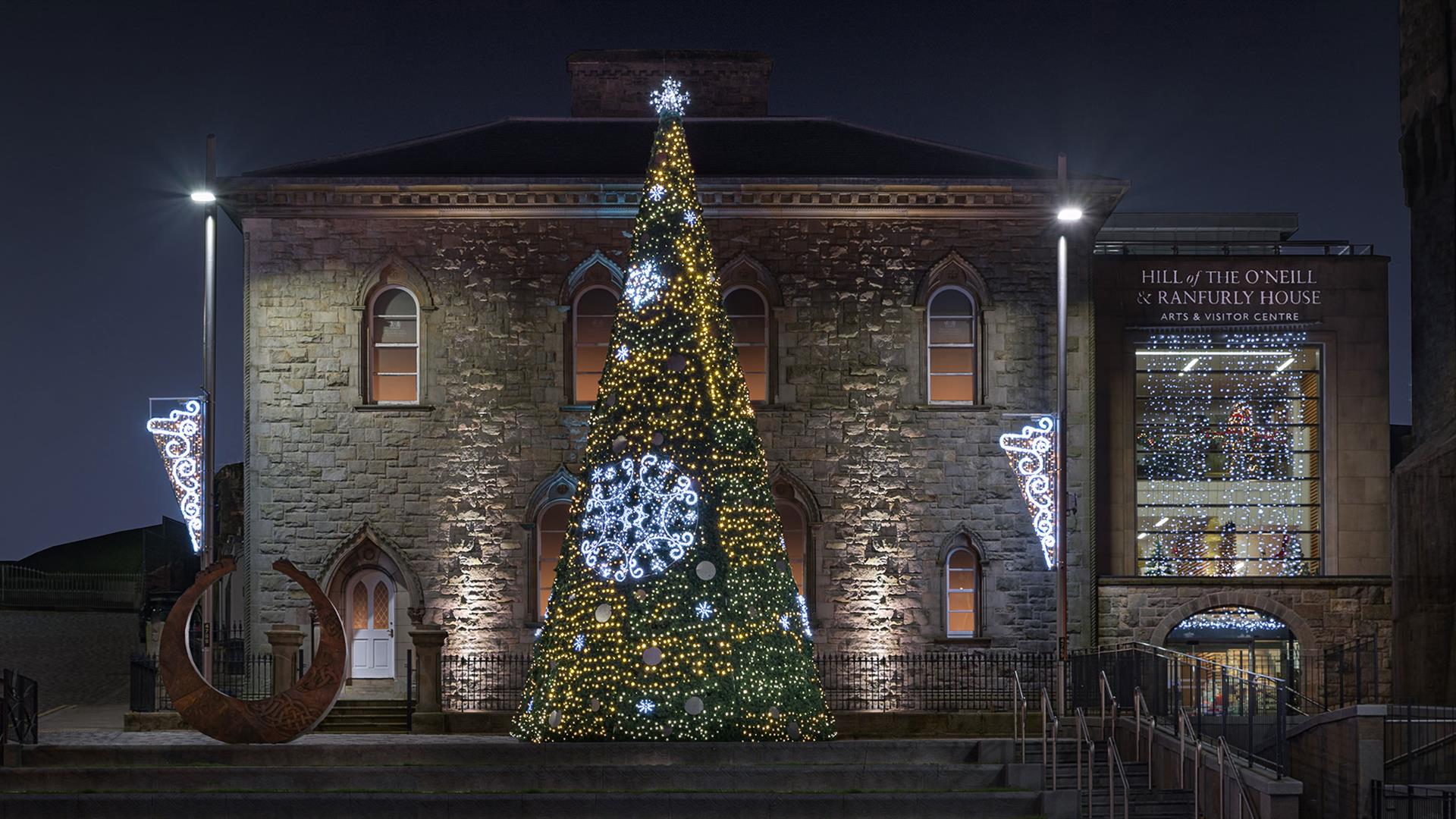 About
Christmas in Dungannon gets officially underway this year with the big switch on of the town's Christmas lights on Saturday 26 November from 1pm to 8pm.
Family focused festive fun will take place in Market Square from 1pm including music to get you in the festive mood from on-stage DJ, Choirs and the Manhattan Swing Band, face painting and family fun activities hosted in The Space, Market Square.
- The arrival of Santa and Christmas Lights Switch On will take place from approximately 7.45pm.
- Market Square Car Park will be closed from 5pm to 10pm with diversions in place during this time.
For more details including accessible information visit www.midulstercouncil.org/christmas
Join the free Festive Fun in Ranfurly House from 11am
Join us in Ranfurly House for some fun filled Christmas arts activities before the Christmas Lights Switch On. Both drop in sessions are free to attend.
- Christmas Glow Party jump jiggle and Jive style - Square Box (Drop in session)
Jump, Jiggle & Jive style! The Square Box will be turned into a Glowtastic Party room for Christmas. No lights only twinkling lights and lots of UV glow effects. Wear something neon to get the best effect. Guaranteed to get you into the Christmassy feeling. Recommended for 2-8 year olds.
Times: 11am to 12noon (ASD friendly hour), 12noon to 5pm open to the public.
- Christmas crafts - Tower Room (Drop in session)
Create some Swedish / Scandi inspired Christmas Gnome (Tomtar) hanging decorations with Lina, as well as some Christmas cone tree table decorations with Hazel.
Times: 11am -12 noon (quiet hour), 12 noon to 6pm – open to the public.