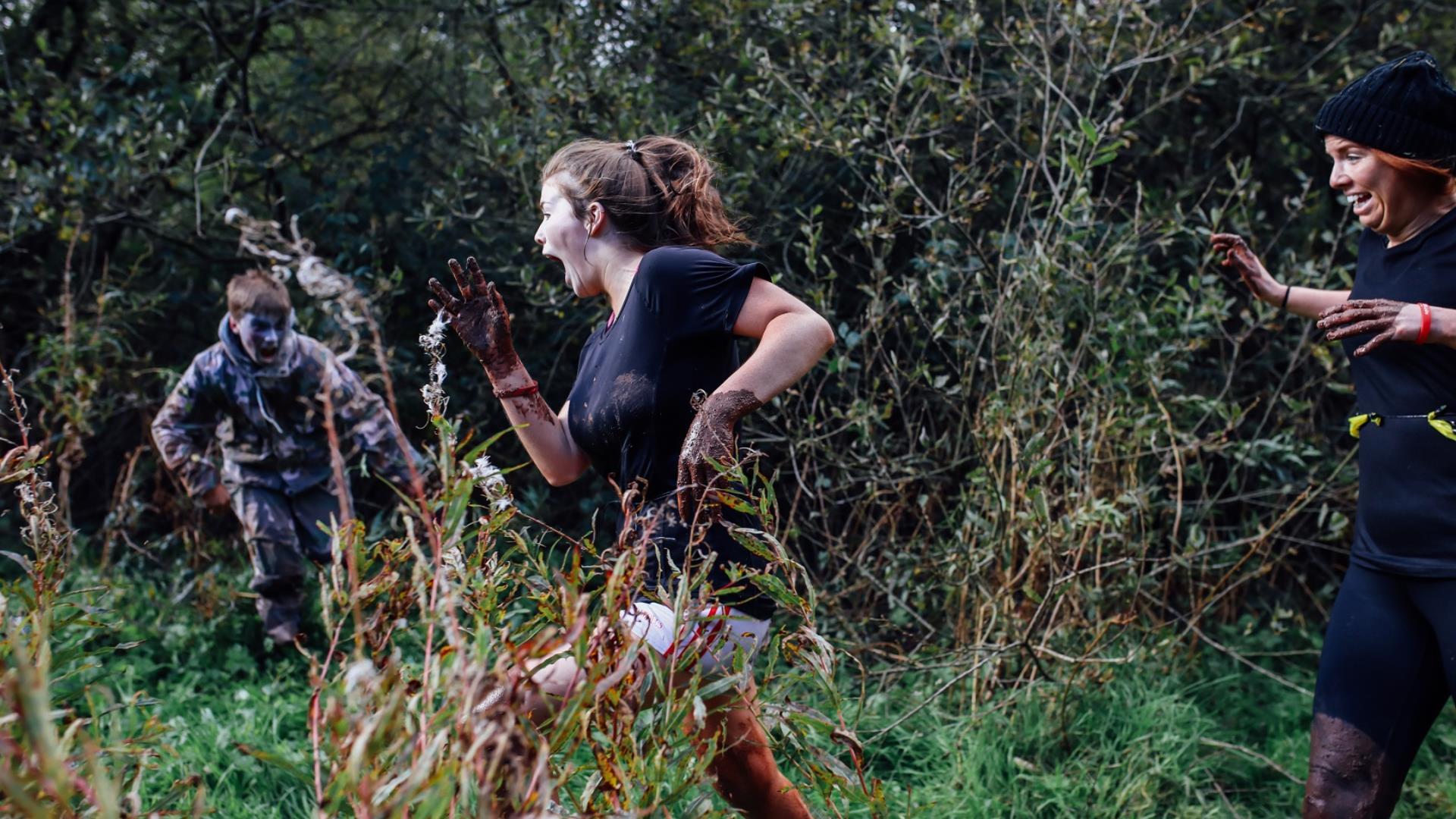 About
It's an obstacle run with a fiendish Halloween twist – think Rampage meets The Walking Dead!
This year's course will be a challenging 6K obstacle run, complete with various 'infected zones' where you will be faced with the task of evading our life stealing zombies. You will have 3 'lives' in the form of ribbons tied around your waist on a waistband. It will be your goal to try and finish the run, evading the Zombies and keeping your lives in tact. It will also have a disorientating Cornfield Maze to find your way through and lots of painstaking obstacles to conquer such as the Devil's Ditch, Chaos Canal, the slippery Slip N Slide and many more. As usual, we will have few other spooky surprises to make it a little more daunting.
After the Adult races, we have the Kids and Teens Zombie Runs with 2km and 6km zombie infested courses.
Please note:
Should the government impose further lockdown restrictions, tickets will not be refunded but held on credit for future use at The Jungle. Credit can be used against next year's Zombie Run or any activities or events in between with no time limit as to when it must be redeemed.
By entering The Jungle's Zombie Run I acknowledge and agree to the following Terms & Conditions:
Participation in Zombie Run is by my own free will.
I accept that Zombie Run will be physically and mentally demanding and involves a high risk of injury to myself and others.
If I feel uncomfortable or not confident in my ability, I'm aware a full refund is available on the day before the race begins. Once started there are no refunds.
I confirm that I will not be under the adverse influence of drink or drugs; I will not carry sharp or dangerous objects on my person during the run.
I understand that any relevant undisclosed personal medical/health information may jeopardise the safety of myself and others and must disclose before the run.
I will be vigilant in complying to the latest NI Executive Guidelines in regards to the COVID-19 health crisis.
I confirm I have shared this risk acknowledgement and medical declaration with any other competitors I have included in this booking. They also have agreed to the terms.
I will be over 16 years of age on the day of the race and I have read and understood this declaration.